Hope Fellowship recognizes that there are hundreds of unique giftings and needs in our community. To make a larger impact in our friends and neighbors, it takes everyone in the church serving others all around them! So, we have developed an on-ramp for all our campuses to serve four times a year, with the intention to serve the community and help Hopers discover their gifts and talents in helping others. This on-ramp is called Project Serve and it happens four times a year.

There are so many opportunities to serve our friends, neighbors, and community right here! It is the mark of a maturing believer to help others with physical, emotional, and spiritual needs so that those barriers are no longer keeping them from Jesus. Four times a year, we have a huge Project Serve event to give you an opportunity to do just that!
These local events and initiatives are created so that our church has a clear way to give back to the communities we serve in the North Dallas area. Learn more about our upcoming Project Serve by clicking the button below.
Hey, don't wait on us to start serving! If you would like to serve individually or with your family during a time we do not have a Project Serve initiative going on or serve in addition to a current project, we keep a list of our ministry partners here for you. Click below to see our list of trusted partners and how you may reach out to them yourself.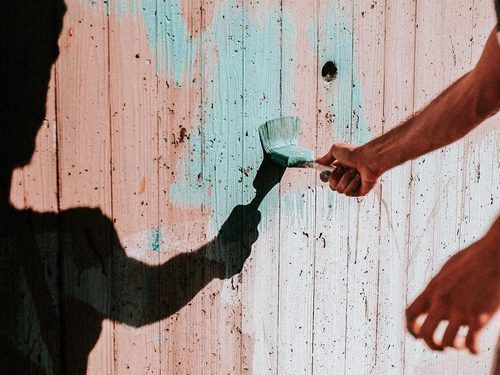 The purpose of Hope's Handyman Team is to come alongside single parents and the elderly to assist in practical ways. Hope's Handyman Team consists of men and women who volunteer their time to serve individuals and families of Hope Fellowship. These are not professionals, but individuals who are willing to give of their time to help others in simple ways. Join the team or let us know how we can help you!
CARROLL ELEMENTARY MENTOR PROGRAM
We are excited that Carroll Elementary is back to accepting mentors in their school! Hope Fellowship has committed to partnering with this amazing school and supporting the students and staff whenever possible. We invite you to be a part of this partnership!
We are looking for adults to hang out with a child, once a week for 30 minutes. All you need is to:
Have a desire to help elementary school students.
Commit 30 minutes to one hour per week (during school hours) spending time with the student by hanging out and playing games, reading or just having an encouraging conversation.
Complete a background check.
Attend one training session.
We encourage you to please complete your background check for the 2022-2023 school year. Once that's complete, you'll be ready to go and serve!
If you have any questions, please contact Launa Vaughn, Hope's Outreach Pastor at lvaughn@hopefellowship.net